Ghostinium Phuket is permanently closed
Ghostinium Phuket is an unusual attraction in Phuket, located just opposite of the Central Festival Shopping Mall. Inside this unassuming building, visitors can discover a very surprising fantasy world. Walk along the dark galleries reveal fantastic visions from other worlds and, fantasy monsters, gigantic spiders or prehistoric dinosaurs moving and shrieking like they do in movies. Of course, just like in movies and as explained in the waiting area, all these immense creatures are Animatronics moving in a surprisingly natural way.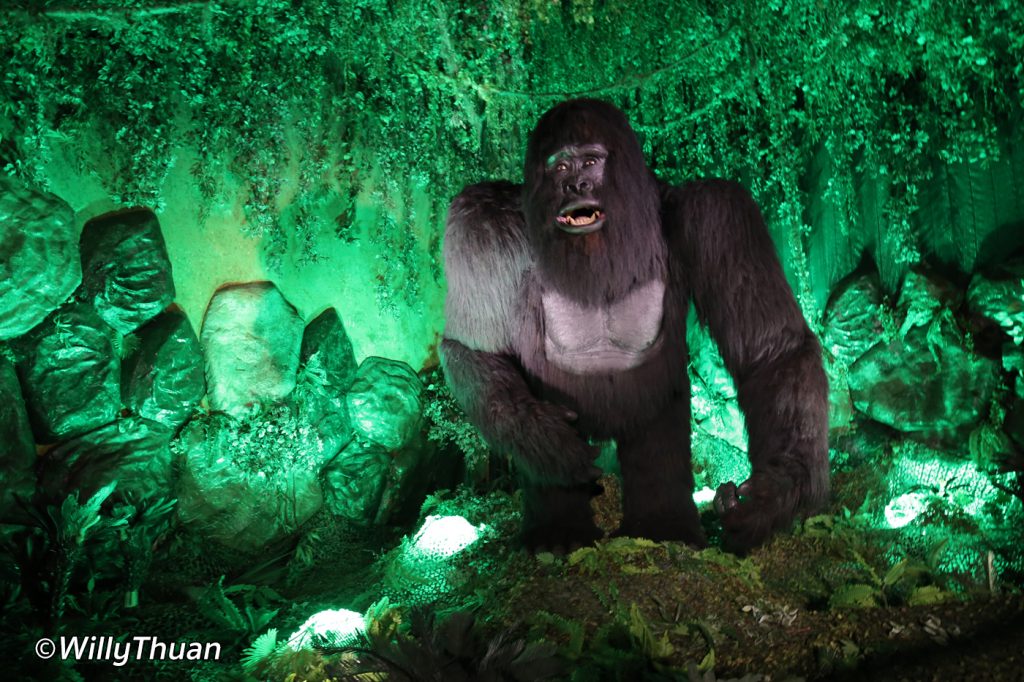 The Ghostinium Phuket is not as successful as it should be, probably due to its location near Phuket Town. It would have worked better if it was near Patong beach, and a price that was a little too high at the opening time but gradually went down to 200 baht per person. The exploration only takes 30 to 45 minutes and this works pretty well on a raining day if you happen to be in this part of town (it's near the Naka Weekend Market so you can make a trio: Central Festival Mall, Ghostinium Phuket then move to the Naka Market.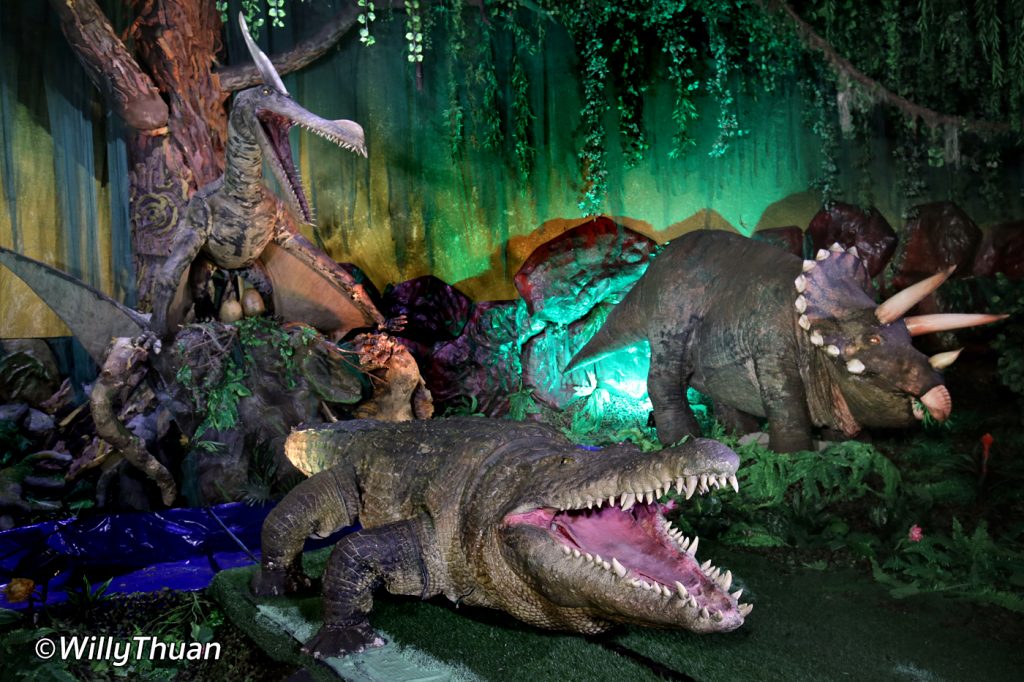 It became increasingly difficult to impress people nowadays but it it obvious than the team who designed the Ghostinium Phuket put a lot of passion and expertise in the making of this new attraction.
Ghostinium Phuket
Price: B400 adult and B300 kids
Open: 12 to 8 PM
Location: Opposite Central Festival Phuket (take the pedestrian bridge)
Tel: 085 801 0818