Osha Phuket Restaurant at On On Hotel
Update: Osha Phuket is permanently closed and is now 'Lady Coco' restaurant and Salon de Thé

Osha Phuket is the sister of the upscale Osha Bangkok located next to Lumpini Park in Bangkok, but the similarities between both venues end here. While Osha Bangkok is upmarket, feels rather exclusive and is very sophisticated in many aspects, Osha Phuket is a more relaxed and casual heritage-inspired restaurant, beautifully decorated in the style of the On On Hotel where the restaurant is located.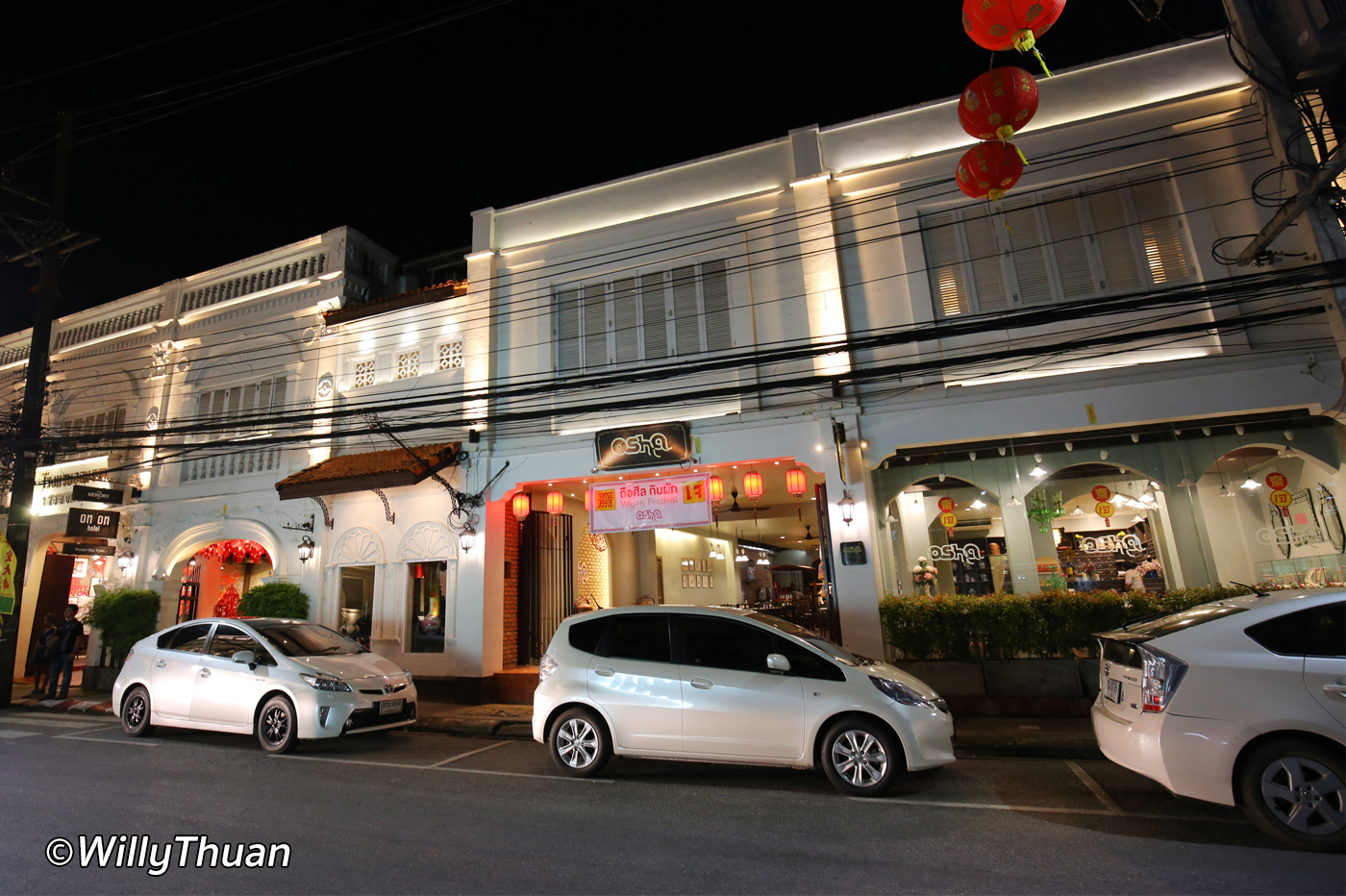 The On On Hotel was made famous by the movie 'The Beach' and since got popular almost overnight. Since then the hotel has been renamed 'The Memory at On On Hotel' and got a full facelift and is now a beautiful Phuket landmark. Osha Phuket was added recently and is designed with the same Old Phuket inspiration: decorated floor tiles, typical curved doors and windows, dark wood tables and a white marble top. The entire bar looks like an old-fashioned Phuket pharmacy with the entire back wall covered with a hundred tiny drawers.
The menu is fun to explore as it mostly consists of Phuket inspired dishes, all beautifully presented and with great attention to detail, so it is the perfect way to end your discovery of the old Phuket streets. We happened to visit during the Vegetarian Festival so the restaurant had a special vegetarian menu for the occasion, also inspired by Phuket food. We tried Hoo Chae (Phuketian salad with locally wild-caught seafood and Phuket crispy rice noodles – 250 baht) and Mee Hun Pad Pla Kem (Stir-fried rice vermicelli with vegetarian salted fish and shitake mushrooms – 150 baht). Everything we tried looked beautiful, tasted excellent and really refreshing and the prices were very affordable.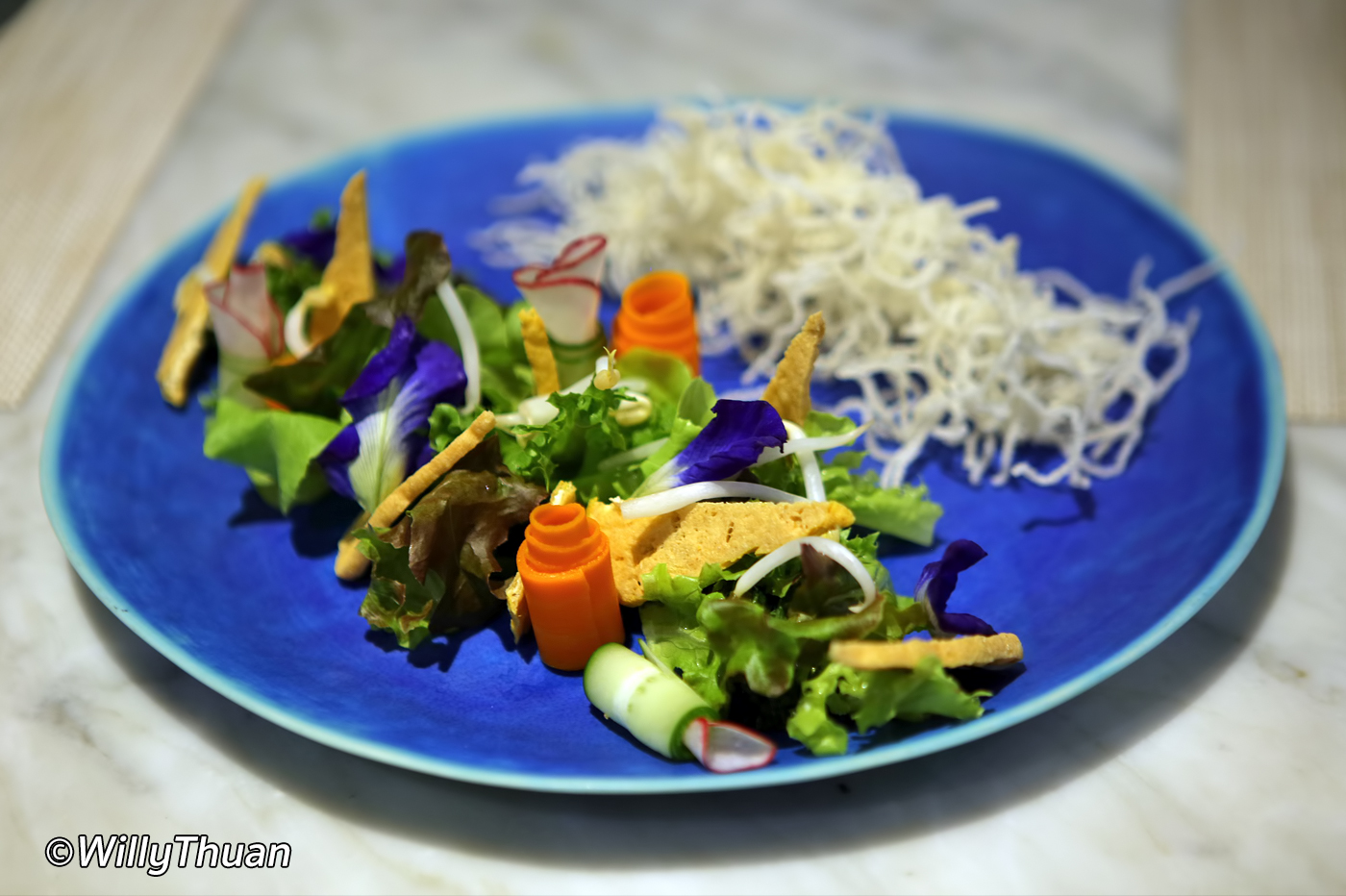 So if you decide to dedicate a day to Phuket Town to admire all those beautiful shophouses and heritage mansions, you should also stop over and enjoy lunch or dinner at Osha Phuket before going back to the beach!
Read also about Osha Bangkok
---
More photos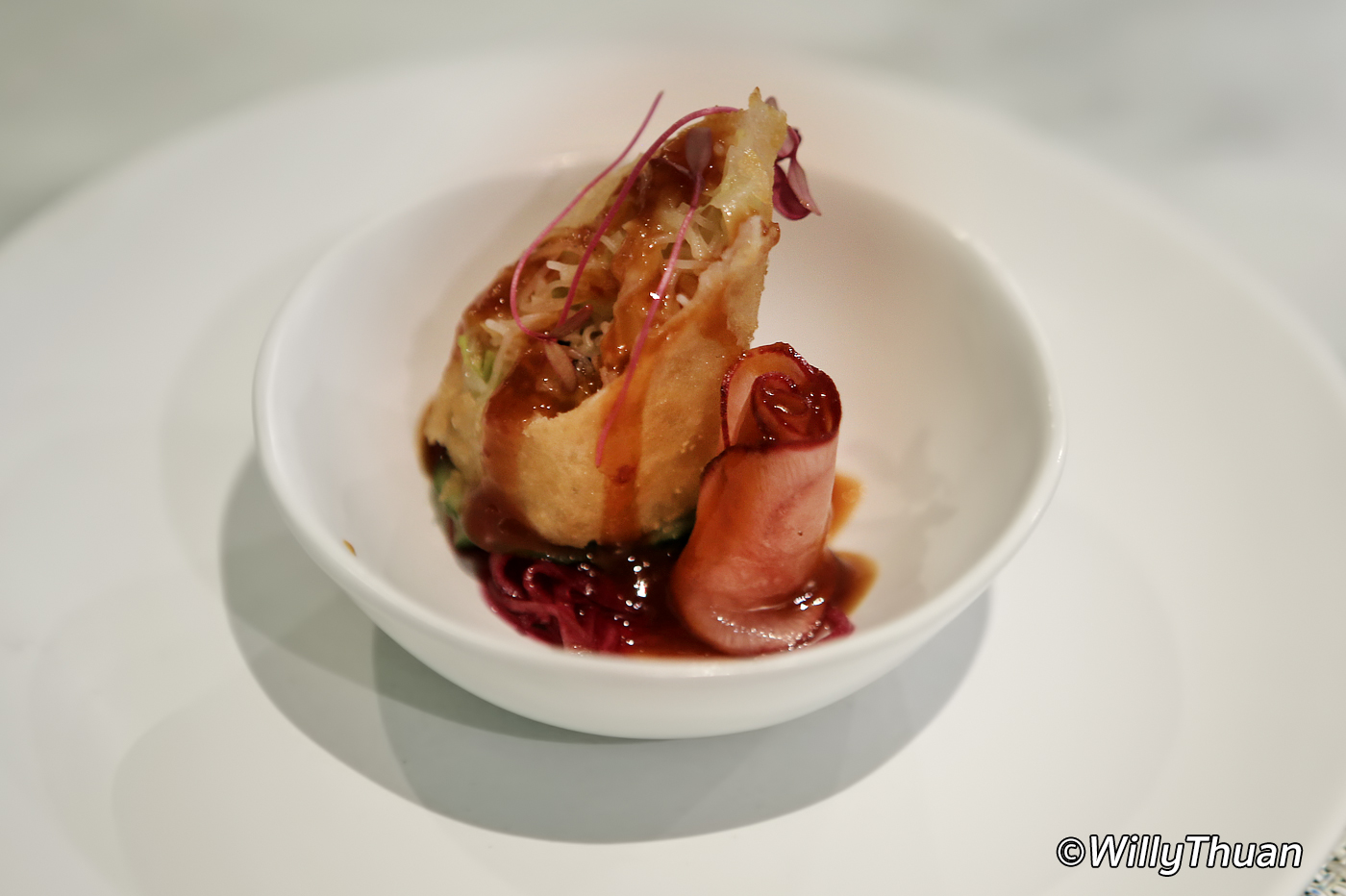 ---
Osha Phuket
Address: at The Memory On On Hotel, Phang Nga Road, Phuket Town
Tel: 076 634 420
Hours: 7 am – 11 pm
---
Osha Phuket Location Map
---
More reading