Lemongrass Thai Cuisine Restaurant in Phuket Town
Lemongrass Thai Cuisine Restaurant in the middle Phuket town is a large open air restaurant in the middle of Phuket town that has been popular for quite a while. Serving a large variety of Thai dishes, it is a great place for dinner with a bunch of friends and colleagues when you want a place to share good food. Located on Limelight Avenue (Dibuk Road), Lemongrass has seen the street changing tremendously, from a peaceful lane to a buzzing nightlife area it is a good stop before exploring the small fun Phuket Indy Market just next to it, and why not have a drink at one of several bars around. A good start on the way to party in town.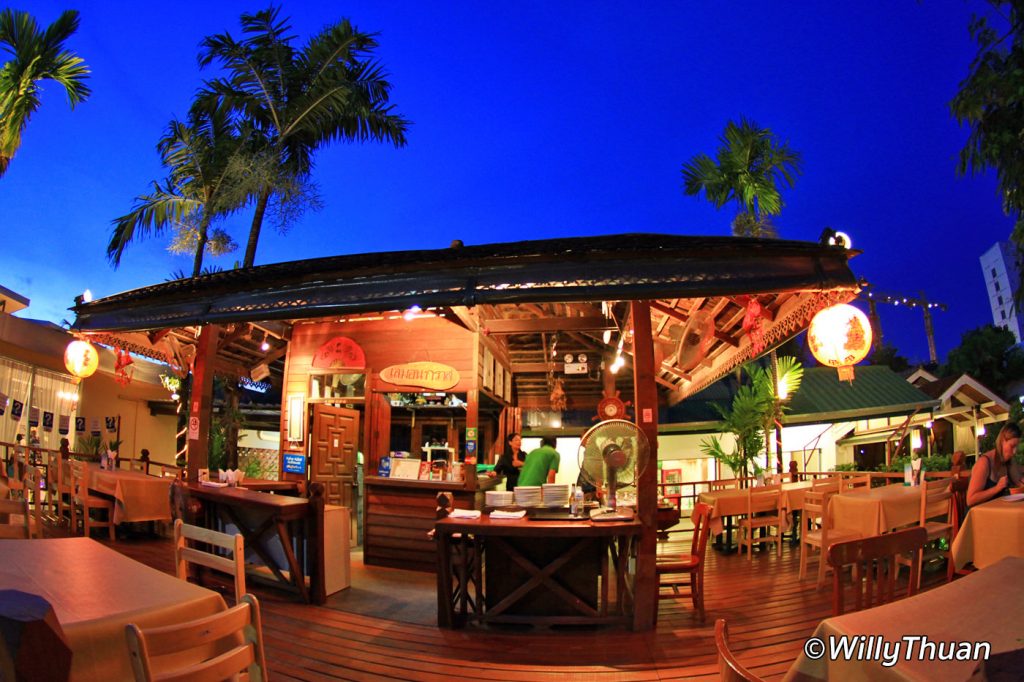 Among the many dishes available on the menu, our favourites are usually the Phuket 'Hor Mok Kanom Krok' but this version is cooked in tiny claypot followed by an excellent snow fish with mango salad and of course how to miss the 'Tom Yum Talay' or 'Tom Yum Goong'. If you don't know yet, Tom Yam Talay is the seafood version, while Tom Yum Goong is the prawn version of this famous Thai dish.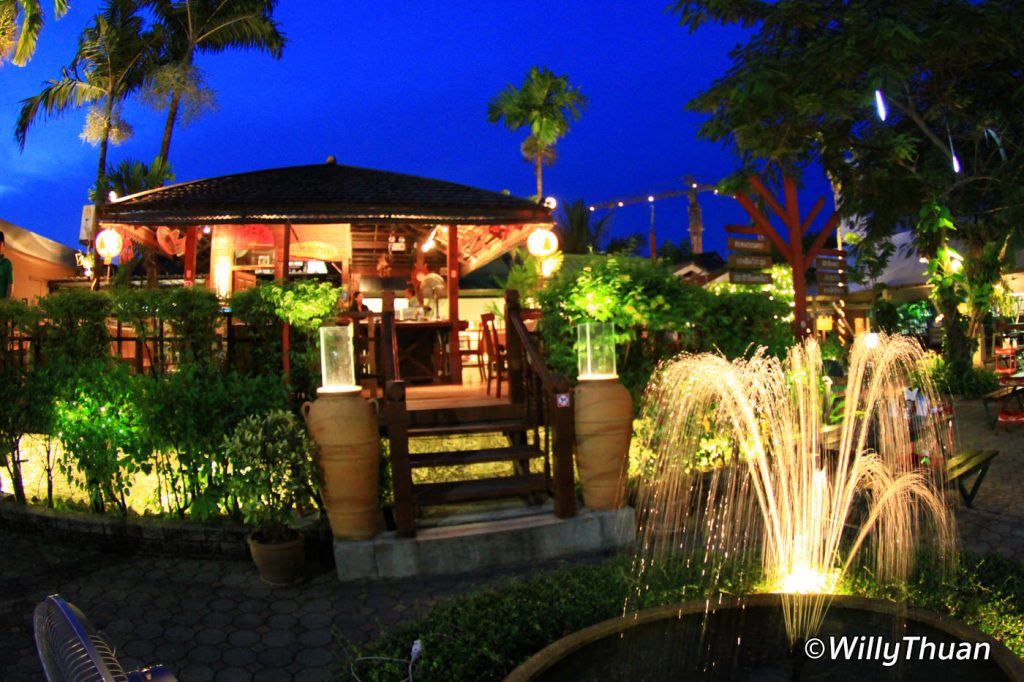 Lemongrass restaurant might not be the place for a sophisticated Thai cuisine, but it has been a very popular place with young Thai living in Phuket Town, so much that they often use it as a landmark to give directions in this area.
Lemongrass Thai Cuisine Restaurant Phuket
Location: Limelight Avenue, Phuket Town
Hours: Daily 10 am – 11 pm
Phone: 076 682 999
Lemongrass Thai Cuisine Map