---
An amazing car museum near Bangkok
---
Jesada Technik Museum is in Nakhon Pathom, a bit far from Bangkok, but it's worth the trip if you are a classic car lover. The museum is privately owned by Jesada Deshsakulrith, a successful Thai businessperson who is a classic car lover. The museum shelters some five hundred beautifully restored vehicles, and the entrance is free!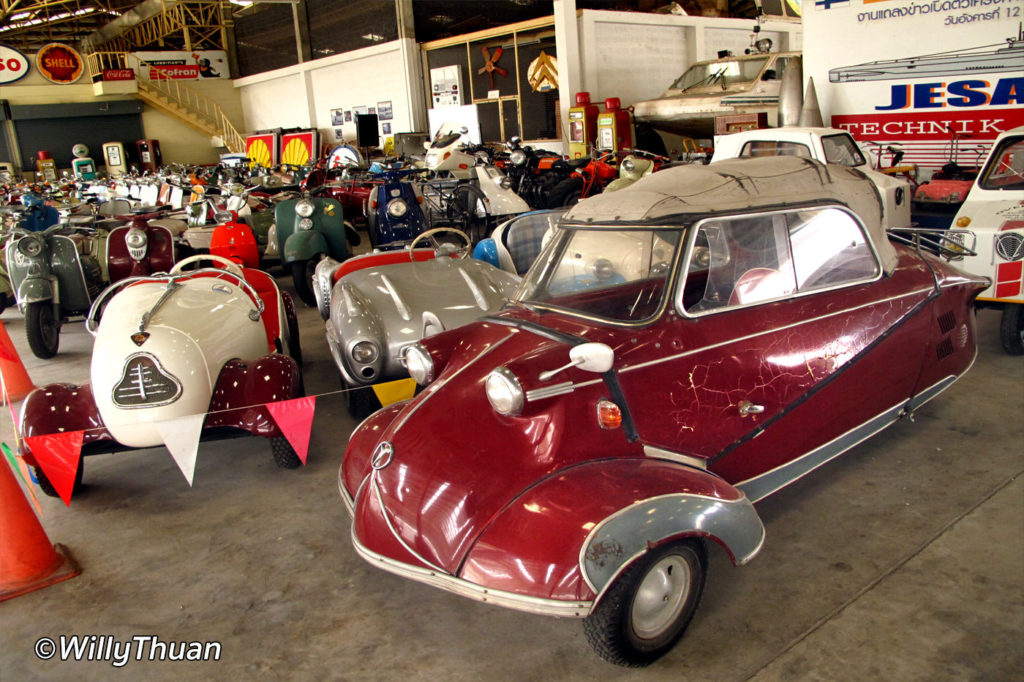 My curiosity was triggered when I found online a photo of the famous DMC De Lorean from Back to the Future blockbuster. I had to see it by myself.
The museum was much bigger than I anticipated, featuring many old French, German and American cars, but the pride of Khun Jesada Deshsakulrith are these tiny cute looking Messerschmidt KR-200 and BMW Isetta 250 bubble cars from the fifties. You will find them proudly lined up in mint condition at the museum's gate, as fresh as new!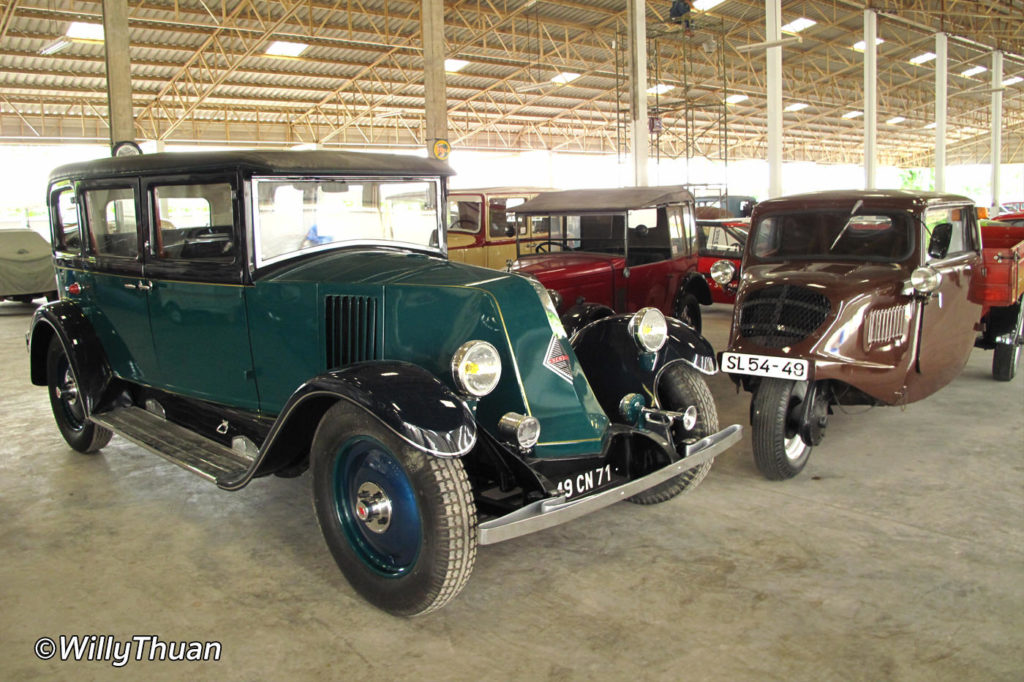 Looking at the old French Citroen Pallas DS 23 brought back many fun memories as my father took us all around France in one of these.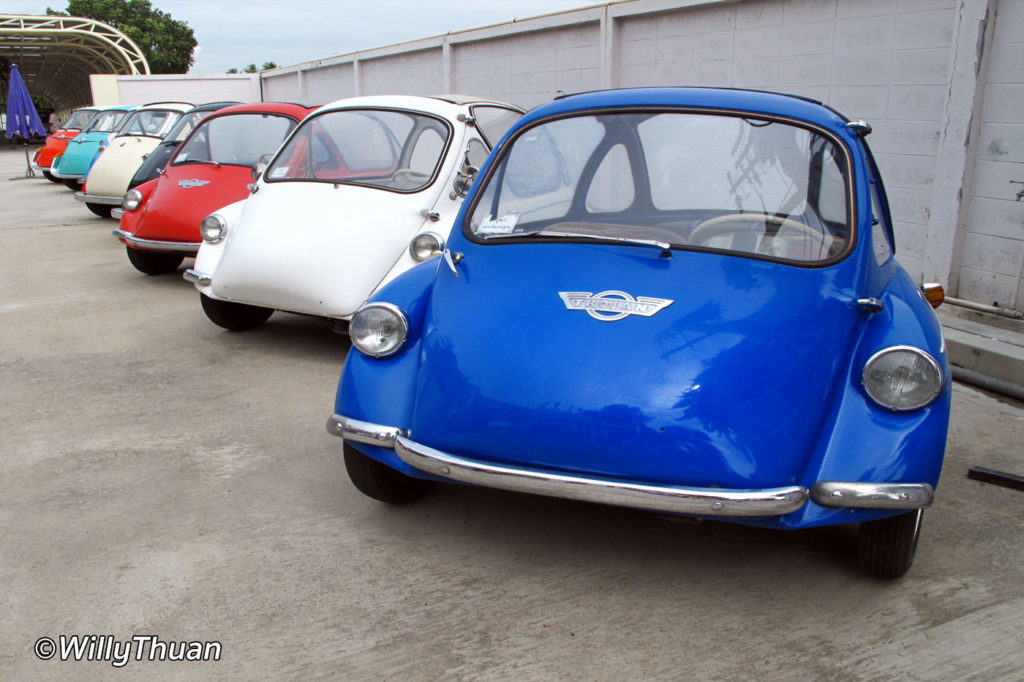 You will find a good collection of motorcycles and Vespas, including some funny-looking ones I never saw before. And if you too love old cars, you won't regret the trip.
---
More Photos
---
Jesada Technik Museum Info
Location: Nakhon Pathom
Address: 100, Moo 2, Ngewrai Sub-district, Nakornchaisi District, Nakorn Patom, 73120
Open: 9 am – 5 pm, closed on Monday
Phone: 034 339 468
Price: Free
---
Jesada Technik Museum Map